Perfect Shots That Every Bride Must Get Clicked In Her Wedding- Secret By Photographers
One thing that we highly recommend to brides these days is to exactly know what kind of shots they want- make a list of it, save them, pin them- but know what you want. Your photographer will obviously help you with them, but knowing what you want will make things easier on both ends, and not to mention the whole process a lot quicker! So we asked the professionals to help us with it- give us their two cents on shots that every bride must get clicked apart from the usual ones!
Shot 1: The veil shot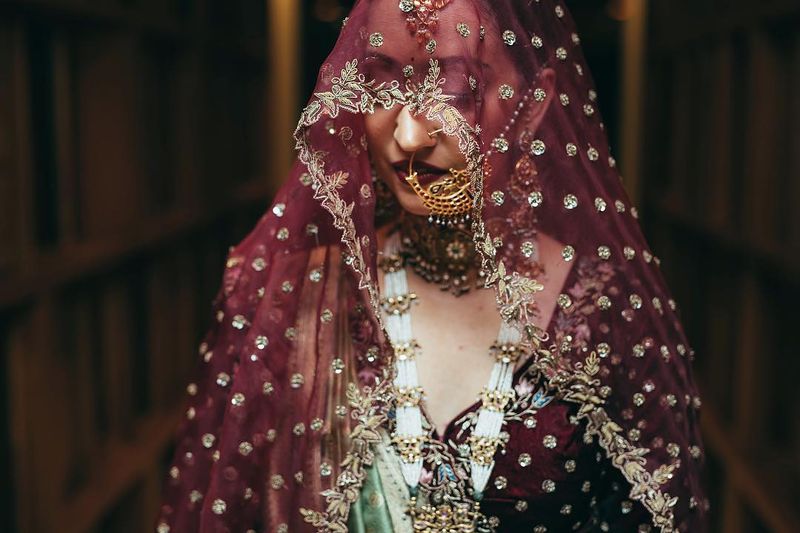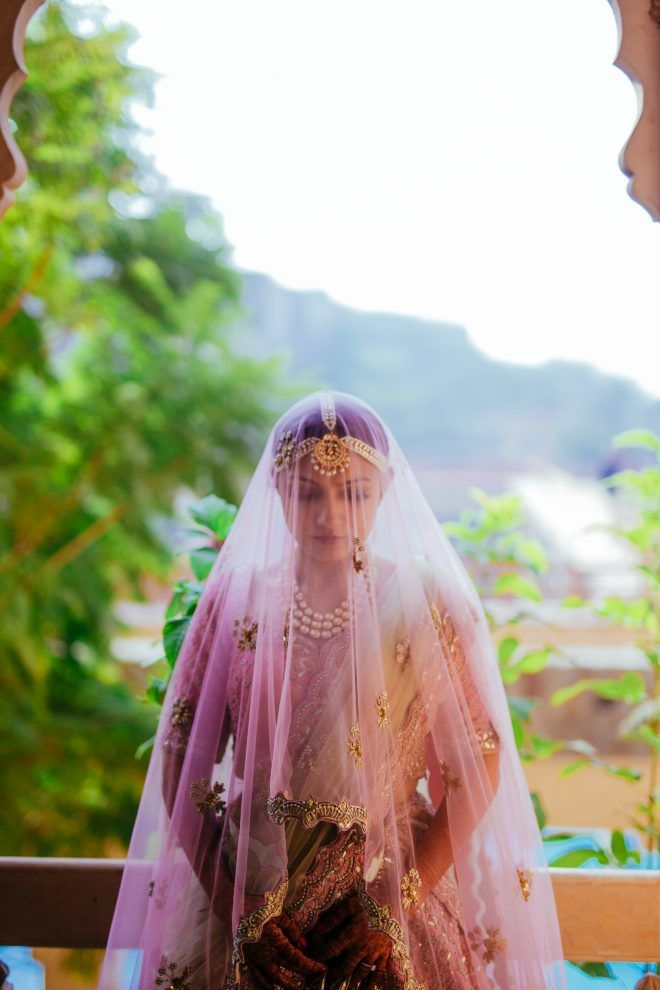 "I dunno why do brides not consider this so often. Veils are that one piece of element that effortlessly add an old world mysticism, charm and elegance to your bridal portraits. Also just like a teaser is what gets everyone excited for the big film, veils do just exactly the same for the big look reveal for your D day. Keep this shot on the list to add that extra bit of panache to your bridal day portraits!"
Pro Tip: if you wanna get these veil shots done, please inform your MUA and the photographer also, so that these shots can be clicked before the formal draping happens. Once the draping is done, it's practically impossible to take these shots.
Shot 2: The famous twirl!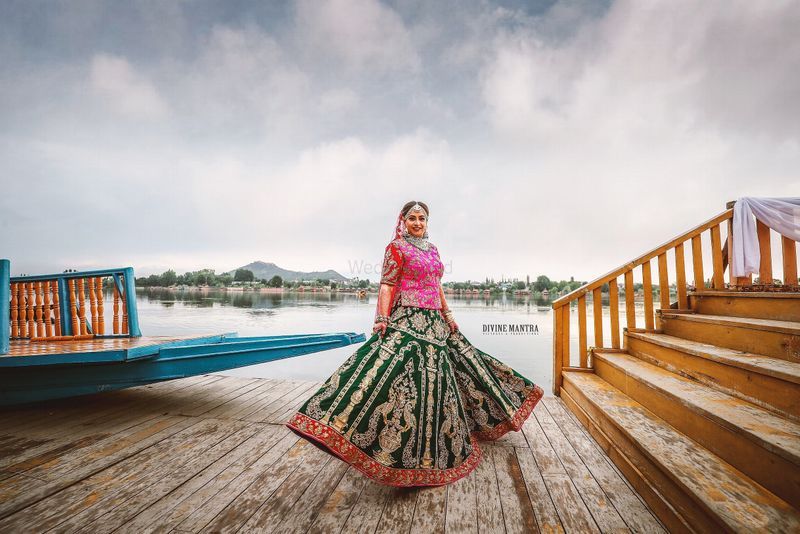 "The famous twirl! The twirl might be overdone but its actually the best way to encapsulate the bridal attire in full glory and also the burst of emotions within the bride!!"
Pro Tip: The trick in this one is that you cannot really make the bride pose, the bride needs to have the most natural smile/expressions on her face and multi-clicking is the key for that one perfect twirl that coordinates all aspects!
Shot 3: A shot with your fave person!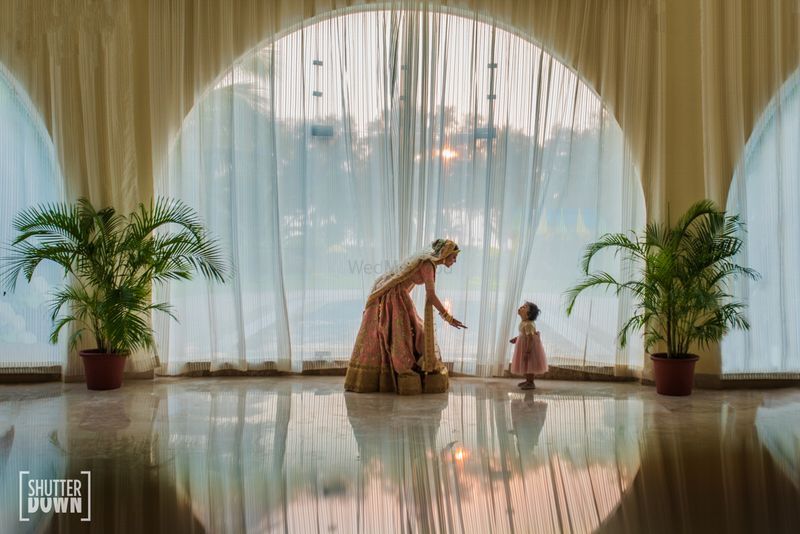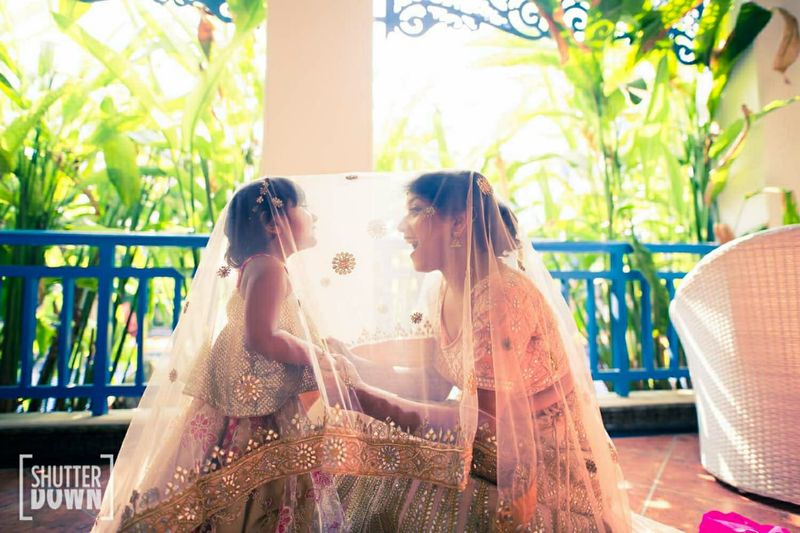 "This is our all time FAVOURITE shot! Nikisha's niece Maira was completely enamoured by her bridal look and couldn't stop making crazy expressions looking at her! I really didn't want to kill the moment, hence I went a bit far to capture both of them in a single frame 🙂 In general, we love making such shots as our brides have always cherished and thanked us for it! So apart from the 101 bridal shots we really really try if we can get something like this as a part of the set that we're delivering!"
Pro Tip: Just have fun when it comes to these shots, and don't try and pose and preen- candid are the best when it comes to shots like these!
Shot 4: Genuine, spur of the moment shots with real emotions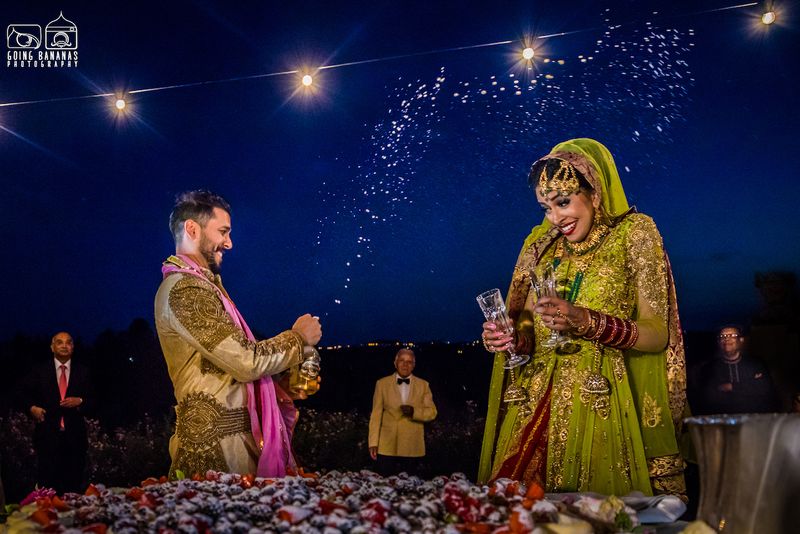 "Focus on enjoying your big day, and let your photographer make photographs of the genuine moments that happen between you, family and friends! Years down the line, you and your future children will enjoy and appreciate a photo of you and your grandmum hugging possibly more than a photo of your jewellery or lehenga. Moments caught during your wedding will be totally unique to you, so don't worry about missing a must-have!"
Pro Tip: A feedback of a 150+ weddings tells us that it would be great for brides (and grooms) to know that it is actually important to focus on real moments and genuine emotions! When you look back at your childhood photos, your most treasured ones, your "must have" ones are "genuine moments of real emotions with your siblings, mom, dad, grandparents" rather than specific pre-defined times. Those ARE the must-haves!
Shot 5: Fun and playful shots!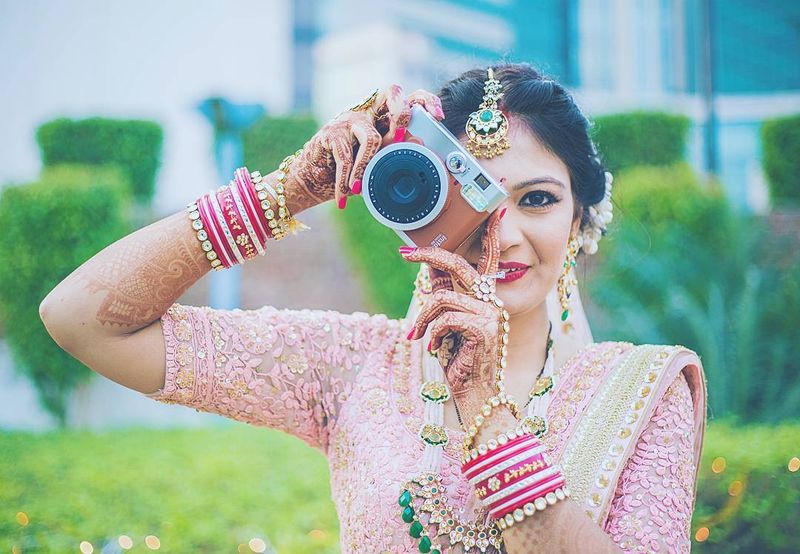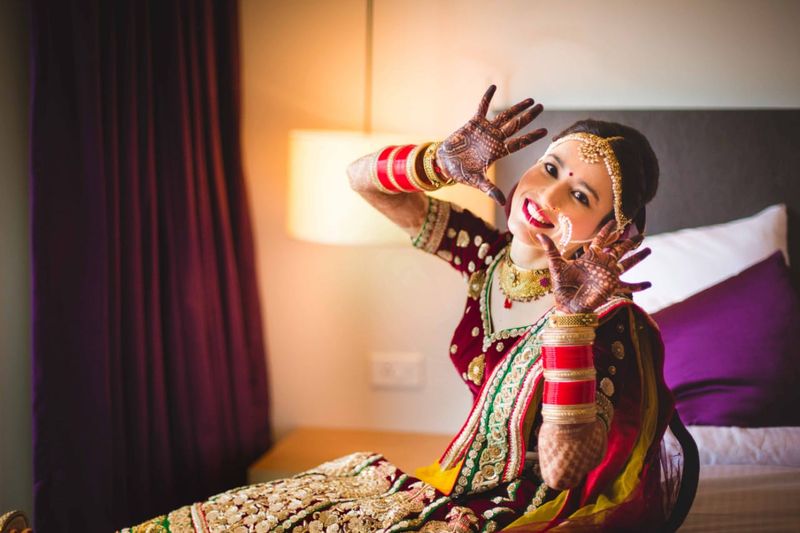 "This is more like a fun childish shot. A must shot for a bride looking playful and fun- this is great to break the ice and have some fun at your own wedding!"
Pro Tip: There is a lot going on before the actual wedding ceremony & as a professional, its important to make the bride feel at ease for a shot like this one.
Shot 6: A cute candid with the groom that's actually framed!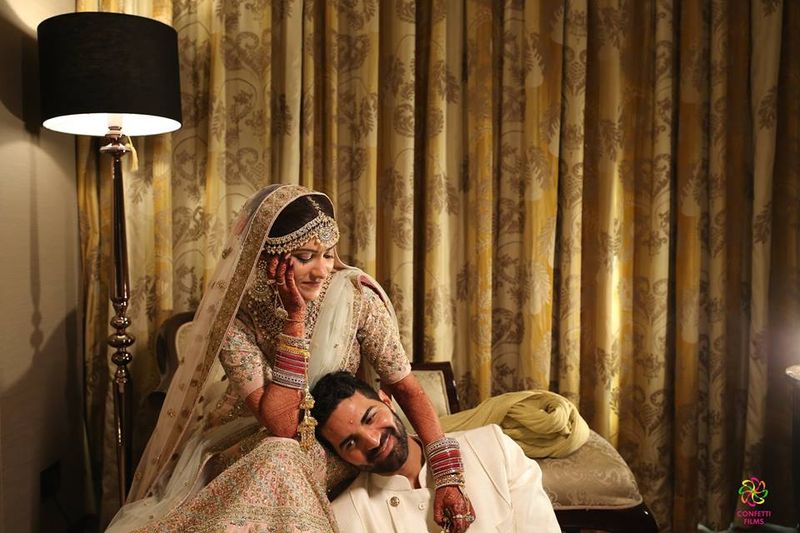 Like this groom lying on her bride's lap! It becomes a beautiful memory, and you both look very relaxed, unlike the other wedding photos.
Pro Tip: To be taken post pheras as they are into each other and having some 'us' time.
                                                                            FIND  BEST PHOTOGRAPHERS FOR      YOUR WEDDING HERE